Speck Presidio Samsung Galaxy S9 Plus Case, Black/Black
---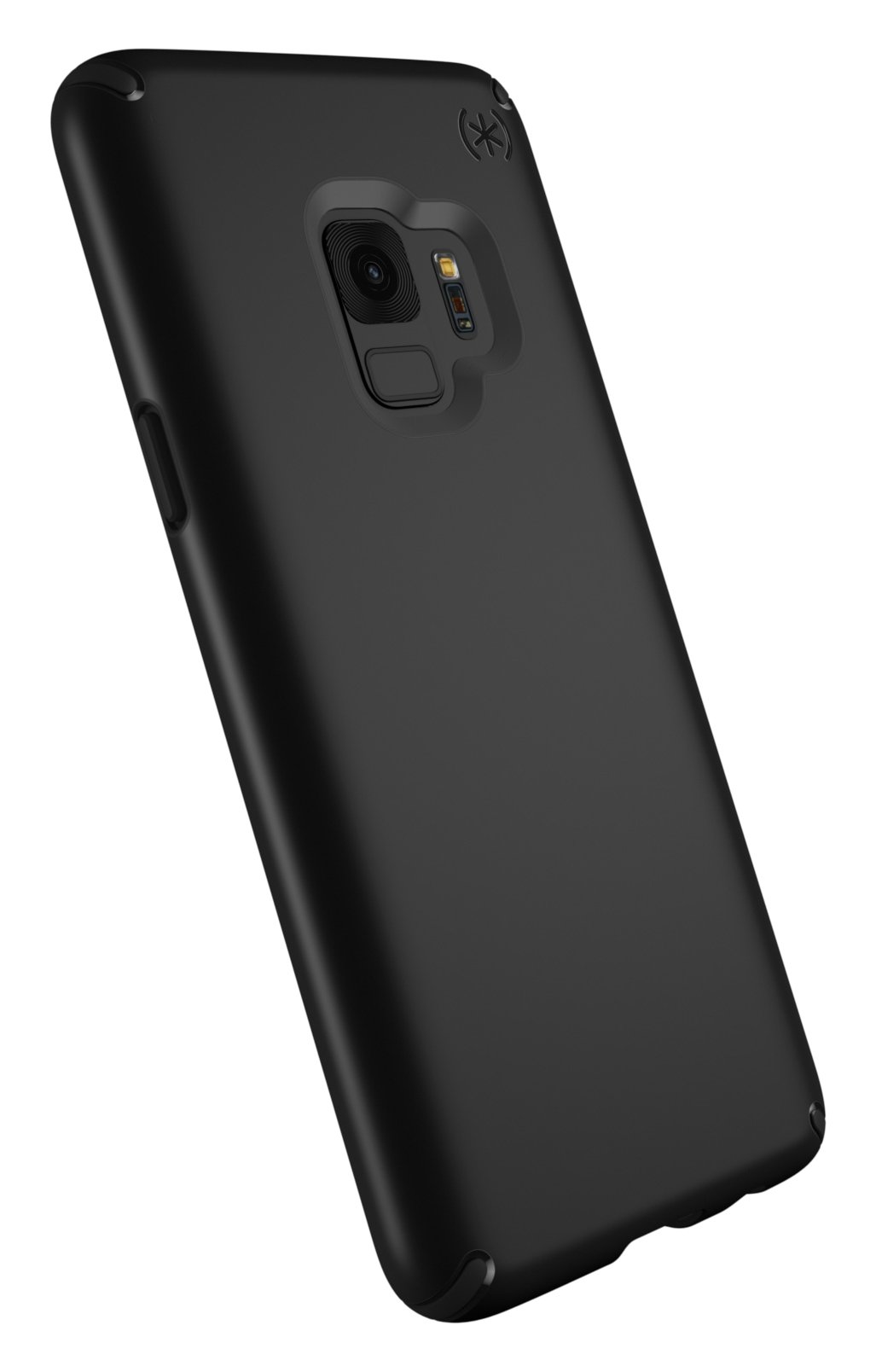 Size:Galaxy S9 Plus With an ultra-slim design and superior impact protection,
presidio is a premium line of cases unlike any other. Its designed like a
fortress, with a protective perimeter to keep shock away from your Samsung
phone. Presidio features the impactium shock barrier, Specks innovative new
shock-suppression technology that protects your device Without adding
unnecessary bulk. Impactium is a Dynamic shock-absorbing material lining the
interior of the case that absorbs and disperses shock from impact. Impactium
absorbs 52% more shock from impact than traditional TPE rubber. Presidio is
drop tested from 10 feet Multiple times by a third-party laboratory to test
its superior protection from an extreme height, so you can be confident it
will hold up to everyday drops. All Speck cases, including presidio, are lab
tested for scratch resistance, chemical resistance, and precision fit.
Presidio cases feature a scratch-resistant matte finish with a range of
elegant and vibrant colors. Presidio is our slimmest line of cases yet, adding
20% less bulk to your phone than previous CandyShell cases. Weve removed all
excess material and created a case thats more protective than ever, thanks to
the impactium shock barrier. All presidio cases come with a lifetime limited
warranty.
Payment Options